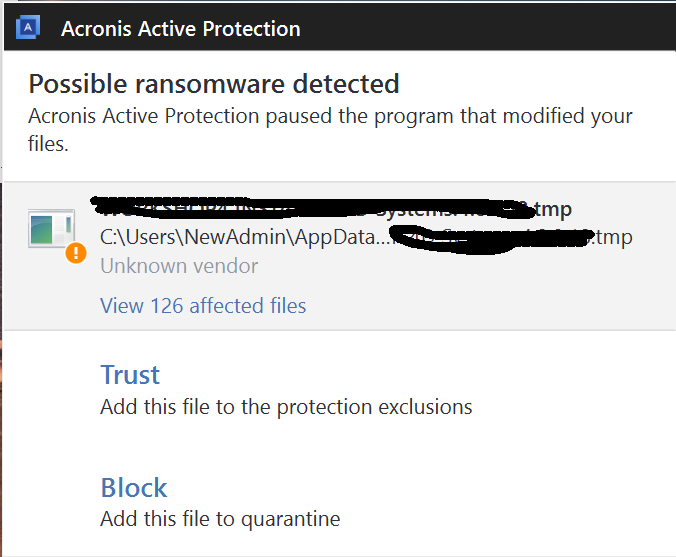 Just had a user complain that Acronis active reported this. He said Norton 360 reported the same.
Well, the file is signed so shouldn't that mean that possibles should be 'ignored', shouldn't it?
I submitted the file to Virus total and none of it's scanners reported any issue.
Anyone got a half (quarter) possible explanation of what's going on here?