UPDATE - new start time 5pm
This meeting starts sooner than usual as we are going to drop in on the Adelaide meeting at 5pm .
It would be great if you can arrive on time for that but if not we will see you at the usual time of 6pm
WHERE - 8/16 Guthrie St, Osborne Park WA 6017
WHEN - Tuesday 21-Sep-2021
5:00 pm Remote visit to Adelaide Zoom meeting.
6:00 pm Regular Perth meeting starts
6:15 pm Perth presentations start
Meeting Agenda
1) Zoom drop in on the Adelaide meeting
We are looking into teaming up with the Adelaide branch as they often have meetings that overlap with our Perth meetings.
Group introductions and a bit of a brainstorm for joint meetings (Perth & Adelaide)
2) Adelaide presentation topic (TBD)
If the timing works out, we will watch one of the Adelaide presentations
3) Windows 11 and Delphi 11 casual discussion
4) Alister Christie Videos on Delphi 11
Alister has put out some brief videos that we will watch as a group and discuss
Want to present at future meetings ?
We need presenters for our monthly Perth meeting.
You can nominate yourself or someone else to present or suggest a topic (we can try to find a presenter)
Presentations can be in person or remote via Zoom (preferred) or Skype
Contact the usual suspects (Scott H and Paul McG) at adugperth@gmail.com
Peter's Symposium Presentation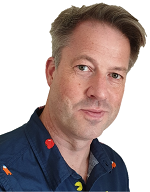 Congratulations to Peter Thonell on his Symposium presentation on Design Patterns.
That was Peter's second Symposium presentation and he puts a lot of effort into preparing it - so a huge THANK YOU to Peter doing a great job representing WA.
As a follow on from this presentation, an online study group for Design Pattern is being looked into with Peter leading the group
Members update - Frank Reynolds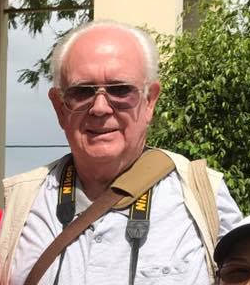 Frank Reynolds was moved to Fremantle hospital.
Ward B7 South
Visitors are very welcome
Get well soon Frank. We need help eating all the pizza.
Other Computer Events In Perth
*** Perth Amiga User Group (PAUG)**
Meeting on Saturday 6th November 2021
Although this group is an "Amiga" group, it is also open to any old / retro computer topics. Lock it in , we've got booking confirmation from the venue and its a go'er. We'll be at the Mt Claremont Community Centre, in the Banksia Room. $20 entry gets you into the room, tables and chairs provided, all you want pizza and softdrink/water, and a good night of retro computing. There will be the buy and sell tables so bring anything you'd like to offload. There will be a raffle with an Amiga 500 as first prize, there will be the quiz with prizes, and there will be serial link up gaming. There may even be an exclusive software release on the night, yeah… new Amiga software in 2021 created right here in Perth! It's not just limited to Amiga or Commodore, anything retro is welcome, so feel free to bring your Atari ST, your Apple II, your Dick Smith Wizard or anything from pre-2000 ! More info to come, if you have any ideas you'd like to put forward, feel free to post a reply or send me a PM. Either is good with me. See you in 3 months !!! CAN. NOT. WAIT.
Branch Contacts
Send questions and feedback to the Perth Nerd Herders
adugperth@gmail.com
Scott Hollows and Paul McGee