Operating as a hobbyist these days - was interested in upgrading from Community Edition 10.3 to the recently released 10.4 community edition
Install is in a windows 10 VM. It looked like it was possible to install 10.4 into the same machine as 10.3 so that's what I did.
The install went fine and I migrated settings from 10.3 at the end.
But 10.4 wont start afterwards - it looks like some kind of path issue (dialog image embedded I hope) in that 10.4 appears to be looking in the correct place but for 10.3 bpl's. All paths used are the default options. Uninstall of 10.4 and reinstall leads to the same error. Happy to uninstall 10.3 if required but that seems a pity.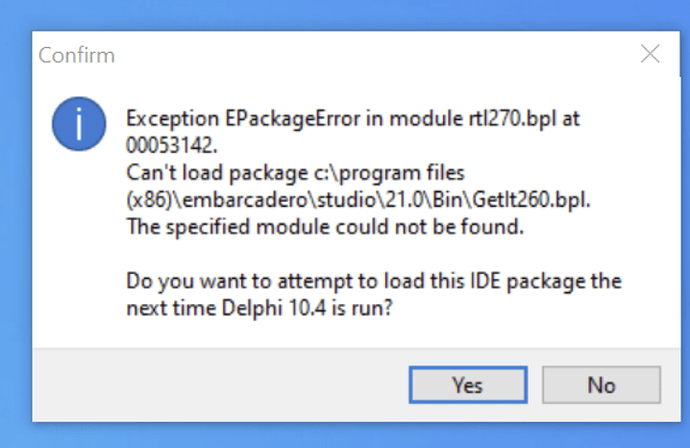 Any ideas welcome.
Thanks
Graham