Just when you thought there were no more enticements to join the symposium, ADUG has some special items.
We have secured 5 pre-release printed copies of Alister Christie's long awaited book, 'Coding Better in Delphi'. Be a lucky attendee and select one when your turn comes during the prize draw.
What more? you ask.
ADUG merch - yes our very own ADUG MUG!!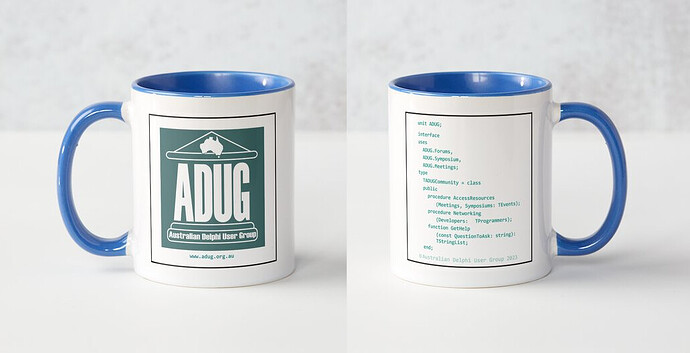 There are 5 of these going into the prize draw, and 15 will be available for purchase for $15, at the Melbourne venue (cash only, correct money please).
If you aren't coming to the venue, you have until the 8th May to order your own piece of ADUG memorabilia.